Grease EPNOC AP (N) 0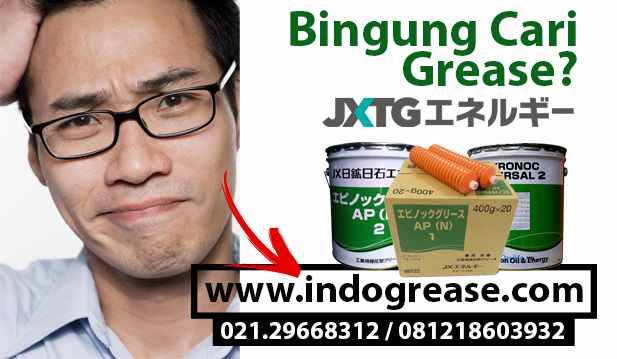 EPNOC AP (N) 0
Grease EPNOC AP (N) 0 adalah grease General Purpose Extreme Pressure dari Japan.
Kemasan: Pail
Berat: 16 KG
Origin: Japan
Stock: Ready stock
Harga Grease EPNOC AP (N) 0
Harga Grease EPNOC AP (N) 0 : Rp. (Kontak kami) Harga Distributor.
Klik untuk Telp. Chat Di WhatsApp
Epnoc GreaseAP (N)is light brown colored, general-purpose extreme-pressure greasefor industrial applications.It is manufactured with a lithium thickener, which provides improved water and heat resistance, as well as highly refined mineral base oils and carefully selected oxidation inhibitors, corrosion inhibitors, and other additives. It can be used at almost all machine grease lubrication points, and it is especially suitable centralized lubrication systems.
ExcellentLoad-Carrying PerformanceAs shown by the "EP" in theirnames, all of Epnoc greases have outstanding extreme-pressure performance. Epnoc Grease AP (N)therefore provides excellent load-carrying performance even under severe high-loadand low-speed conditions.
Superb Grease FeedingEpnoc Grease AP (N)has a low apparent viscosity even at low temperatures, so it is easy to feed and is ideal for centralized lubrication systems.
Outstanding Heat ResistanceEpnoc Grease AP (N)is formulatedwith lithium thickener that provides outstanding heat resistance, so it can be used even at high-temperature lubrication points.
Excellent Mechanical StabilityWhen grease is fed through narrow tubes or used in bearings, it is exposed to mechanical shear. If the grease has poor mechanical stability, then the grease structure will be destroyed, resulting in softening, oil separation, and tube clogging. Epnoc Grease AP (N)has excellent mechanical stability, so there is no need to worry about such problems.
Superb Oxidative StabilityEpnoc Grease AP (N)has superb oxidative stability, so it resists degradation and oil separation during storage and use. As a result, the grease can be used for long periods of time.
Outstanding Water ResistanceEpnoc Grease AP (N)resists washout when it comes into contact with water, so it resists softening even when mixed with water.
No Metal CorrosionEpnoc Grease AP (N)will not corrode copper, steel, zinc, or other metals.
Environmentally FriendlyEpnoc Grease AP (N)contains no lead or zinc, so it helps to protect the environment during waste water treatment and the disposal of used grease.